Structural Changes in Systems of Knowledge
The work of Department I is dedicated to understanding the historical processes of structural changes in systems of knowledge. This goal comprises the reconstruction of central cognitive structures of scientific thinking, the study of the dependence of these structures on their experiential basis and on their cultural conditions, and the study of the interaction between individual thinking and institutionalized systems of knowledge. This theoretical program of an historical epistemology is the common core of the different investigations and research projects pursued and planned by the department.
Department I understands its research program of a historical epistemology as contributing to an evolutionary history of knowledge but also to the reflectivity of present science and its institutions. The emphasis lies on macro-studies in order to enable the identification of large-scale structures of knowledge development in social, technological, and cultural contexts. Approaches, methods, and objects of inquiry are taken from a large array of disciplines, ranging from the history and philosophy of science, technology and art, via the cognitive sciences and linguistics, to archeology, Middle Eastern studies, classics, sinology, indology, sociology, to physics, mathematics, biology, chemistry, and other natural sciences.
Websites & Digital Resources
Publications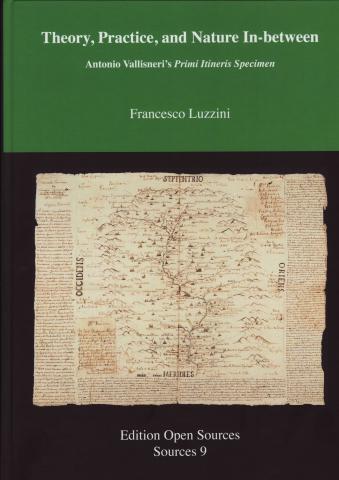 N° 490
Frank Stahnisch (2018)
The processes of long-term migration of physicians and scholars affect both the academic migrants and their receiving environments in often dramatic ways. On the one side, their encounter confronts two different knowledge traditions and personal values. On the other side, migrating scientists and academics are also confronted with foreign institutional, political, economic, and cultural frameworks when trying to establish their own ways of professional knowledge and cultural adjustments.
The twentieth century has been called the century of war and forced migration: it witnessed two devastating World Wars, which led to an exodus of physicians, scientists, and academics. Nazism and Fascism in the 1930s and 1940s, forced thousands of scientists and physicians away from their home institutions based in Central and Eastern Europe. "Did you ever go half way …" was a central question that all of them had to align with their personal consciousness, their family bonding, and the relationship to their academic peers. No one could leave without finding their individual answers to this existential question that lay at the bottom of their professional and scientific lives.
Following this general theme, the current special issue particularly reflects on the personal stories and institutional narratives of German-speaking scientists and physicians to North America since the 1930s, as a relevant case study from twentieth-century history of medicine and science. By drawing on diaries, questionnaires, institutional histories (including those of the Max Planck Society among others), novels, and personal estates, this special issue as a whole intends to emphasize the impact of forced migration from a North-American perspective by describing the general research topic; showing how the personal lives of many of these individuals were intertwined with their careers and choices of scientific topics, projects, and personal destinies. Moreover, this special issue seeks to explore whether new historiographical approaches can provide a deeper understanding of the impact of European émigré psychiatrists, psychologists, and cognitive scientists on emerging fields of medicine and science, including community and geriatric medicine, developmental neuroscience, and psychiatric traumatology to which the individuals in the respective cohort have strongly contributed in their new host countries.
N° 489
Matteo Valleriani Rifat-Sara Pearl Liron Ben Arzi (2017)
The resources used for teaching at medieval universities became increasingly enriched by pictorial material, particularly during the fourteenth century. This work explores the epistemic function of pictorial material—images of science—in the context of medieval and early modern medicine, alchemy, and anatomy. The historical context is defined by the expansion in the thirteenth century of the spatial horizons of Western culture and the consequent need for a cultural identity, first expressed through the assimilation of the local European calendric systems. The regulation of time is determined as the first cause of the diffusion of pictorial material as an epistemic means of transcending the boundaries of learned scholarly circles, thereby enabling a broader access to knowledge. Originally based on a seminar delivered at the Cohn Institute for the History and Philosophy of Science and Ideas at the University of Tel Aviv by Matteo Valleriani, this work is the result of a science history exhibition supported by curator Yifat-Sara Pearl, for which students collaborated with artist and designer Liron Ben Arzi to further develop their research activities.
N° 488
Jens Høyrup (2017)
The exploration of Mesopotamian mathematics took its beginning together with thedecipherment of the cuneiform script around 1850. Until the 1920s, "mathematics in use" (number systems, metrology, tables and some practical calculations of areas) was the object of study – only very few texts dealing with more advanced matters were approached before 1929, and with quite limited results. That this situation changed was due to Otto Neugebauer – but even his first steps in 1927–28 were in the prevailing style of the epoch, so to speak "pre-Neugebauer". They can be seen, however, to have pushed him toward the three initiatives which opened the "Neugebauer era" in 1929: The launching of Quellen und Studien, the organization of a seminar for the study of Babylonian mathematics, and the start of the work on the Mathematische Keilschrift-Texte. After a couple of years François Thureau-Dangin (since the late 1890s the leading figure in the exploration of basic mathematics) joined in. At first Thureau-Dangin supposed Neugebauer to take care of mathematical substance, and he himself to cover the philology of the matter. Very soon, however, both were engaged in substance as well as philology, working in competitive parallel until both stopped this work in 1937–38. Neugebauer then turned to astronomy, while Thureau-Dangin, apart from continuing with other Assyriological matters, undertook to draw the consequences of what was now known about Babylonian mathematics for the history of mathematics in general.
N° 487
Jens Høyrup (2017)
With only Apuleius and Augustine as partial exceptions, Latin Antiquity did not know Archimedes as a mathematician but only as an ingenious engineer and astronomer, serving his city and killed by fatal distraction when in the end it was taken by ruse. The Latin Middle Ages forgot even much of that, and when Archimedean mathematics was translated in the 12th and 13th centuries, almost no integration with the traditional image of the person took place. With the exception of Petrarca, who knew the civically useful engineer and the astrologer (!), fourteenth-century Humanists show no interest in Archimedes. In the 15th century, however, "higher artisans" with Humanist connections or education took interest in Archimedes the technician and started identifying with him. In mid-century, a new translation of most works from the Greek was made by Jacopo remonensis, and Regiomontanus and a few other mathematicians began resurrecting the image of the geometer, yet without emulating him in their own work. Giorgio Valla's posthumous De expetendis et fugiendis rebus from 1501 marks a watershed. Valla drew knowledge of the person as well as his works from Proclus and Pappus, thus integrating the two. Over the century, a number of editions also appeared, the editio princeps in 1544, and mathematical work following in the footsteps of Archimedes was made by Maurolico, Commandino and others. The Northern Renaissance only discovered Archimedes in the 1530s, and for long only superficially. The first to express a (purely ideological) high appreciation is Ramus in 1569, and the first to make creative use of his mathematics was Viète in the 1590s.
N° 485
Dieter Hoffmann Ingo Peschel (2016)
Peter Fulde is not only one of Germany's leading solid-state physicists but is prominent also due to his outstanding career, his general involvement in science, and the exceptional activities he undertook in organizing science in various circumstances. Fulde grew up in the eastern part of the country and went to the West as a student. He obtained his PhD in the United States and then returned to Germany to become full professor at the University of Frankfurt at the age of 32 and later director in various research institutes. He was a member of the German Science Council (Wissenschaftsrat), the board of the German Physical Society (DPG) and numerous other bodies. After the re-unification of Germany he returned to the East and built up the Max Planck Institute for the Physics of Complex Systems in Dresden. Finally, after his retirement in 2007, he followed a call to South Korea to head a similar institute there and eventually helped to establish a Korean analogue of the German Max Planck Society. The interview presented here follows the steps of his life. It was conducted on the occasion of his 80th birthday in April of 2016 and is supplemented by a curriculum vitae and by two brief accounts of his physics research and of his role in Dresden and Korea in the context of the Max Planck Society.
N° 483
Elena Serrano (2016)
Around 1801 Louis-Bernard Guyton de Morveau (1737–1816) designed his famous fumigating machine. The machine spread a controlled emission of a specific gas—described as an oxygenated acid—that was supposed to destroy the contagious miasmas in the air, objects, and bodies. During the 1804 outburst of the yellow fever, the Spanish Government ordered that the original design of Guyton's fumigating machine be adapted to the Spanish market for extensive use in households. This was done against some criticism, as the nature of the contagion was avowedly unknown and the acid fumigation technology polemic. Nonetheless, the machine was pictured as crucial for the health of individuals and for society as a whole.
The essay looks at the fumigating machine as a way of exploring how scientific and political practices pervaded societies and, vice-versa, how ways of interpreting nature and politics became embedded in artifacts. It will show, first, how the machine served to spread the new French chemistry among Spaniards; second, how it embodied a new relationship between the citizens and the state, and third, how this artefact was imported by the Spanish absolutist state, appropriated, and used for political propaganda. By focusing on a chemical artefact, it shows a historically complex and significant interweaving of theory, material culture, and politics.
N° 482
Wolfgang Gebhardt (2016)
Erich Kretschmann (1887–1973) was a German theoretical physicist whose work on Einstein's General Theory of Relativity (1917) offered some interesting insights, but was also critical of Einstein's semantics. Einstein responded in a paper in 1918 and agreed that Kretschmann's criticism was valid. Kretschmann wrote his thesis under the supervision of Max Planck and obtained his doctorate in 1914. A psychiatric disease during his adolescence made him permanently unfit for military service and saved him from having to participate in the First World War. From 1920 he lectured in theoretical physics at the University of Königsberg. In 1926 he became an apl. professor, a position which he held until 1945. After his escape from Königsberg in January 1945 he found temporary accommodation at Rendsburg, Schleswig-Holstein. In 1946 he was appointed as a full professor of theoretical physics at the Martin-Luther-Universität Halle.
N° 478
Alexander S. Blum Jürgen Renn Matthias Schemmel (2016)
The paper discusses the interplay of experience and representation in disciplinarily structured science using the example of the fundamental changes in the concepts of space and time brought about by the advanced formalism of twentieth-century physics, which enabled the integration of a growing corpus of experiential knowledge. In particular the question of why certain parts of experiential knowledge had an impact on concepts of space and time, while other parts did not have such an impact, is addressed.
N° 479
Carola Sachse (2016)
When the Federation of German Scientists (VDW) was founded as the West German section of Pugwash in the late 1950s, several high-profile scientists from the Max Planck Society (MPG), especially nuclear physicists, were involved. Well into the 1980s, institutional links existed between the MPG, the Federal Republic's most distinguished scientific research institution, and Pugwash, the transnational peace activist network that was set up in 1957 in the eponymous Nova Scotia village following the Russell-Einstein Manifesto. In the beginning, the two organisations' relationship was maintained primarily by the physicist and philosopher Carl Friedrich von Weizsäcker. However, it was difficult right from the start, and the distance between them grew during the rise of détente in the 1970s, when the scientific flagship MPG was deployed more and more frequently in matters of foreign cultural policy, not only for the FRG but for the western alliance as a whole. This contribution explores the resources and the risks of transnational political engagement – not only as the individual strategies of top-ranking researchers, but also in terms of policy deliberations within a leading scientific organization at one of the Cold War's sharpest divisions: the front line between two Germanys.
N° 480
Yvonne Fourès-Bruhat (2016)
This paper is the translation by Giampiero Esposito of a paper originally published in French in Acta Mathematica 88, 141-225 (1952) under the title: Théorème d'existence pour certains systèmes d'équations aux dérivées partielles non linéaires. The first three chapters are devoted to the solution of the Cauchy problem, in the nonanalytic case, for a system of nonlinear second-order hyperbolic partial differential equations with n unknown functions and four independent variables. This task is accomplished in chapter III by using the system of integral equations fulfilled by the solutions of partial differential equations that approximate the original nonlinear system. In chapter IV, such results are applied to the vacuum Einstein equations. The resulting Ricci-flatness condition is expressed, in isothermal coordinates, through nonlinear equations of the kind studied here. It is hence proved that the solution of the Cauchy problem, pertaining to such nonlinear equations, satisfies over the whole of its existence domain the isothermal conditions if the same is true for the initial data. One therefore obtains a solution of the vacuum Einstein equations which is unique up to a coordinate change.
N° 476
Wolfgang Lefèvre (2016)
According to the topos "Ende der Naturgeschichte" (Foucault, Lepenies) a veritable historical understanding of Nature came into being around 1800. The contribution re-considers this thesis and discusses in particular the historical speculations in deistic cosmologies as well as in the context of the idea of a "Great Chain of Beings." Finally attention is drawn to the implications of the fact that the then new physiological understanding of development (ontogenesis) as an epigenetic process became a naturalistic model of historical development in general just in this period.
N° 473
Christoph Lehner Helge Wendt (2015)
Seit dem siebzehnten Jahrhundert war der weit ins Folgejahrhundert hineinreichende Streit über die kulturelle Überlegenheit der Antike oder der Moderne ein zentraler Topos intellektueller Debatten, zunächst in Frankreich, dann auch in anderen europäischen Ländern. Dieser Streit spiegelte sich in Positionen über die sich herausbildenden mathematischen Methoden in der Naturphilosophie wieder. Während nicht in Frage stand, dass es einen Wissensfortschritt bezüglich partikulärer Phänomene (z.B. dem Kompass) gegeben habe, war umstritten, inwiefern antike Methoden und Argumentationsformen für die moderne Wissenschaft nicht mehr verbindlich seien.
Eine zentrale Innovation in der Methode der Mechanik des siebzehnten Jahrhunderts war die Verwendung der analytischen Geometrie (Übersetzung geometrischer Probleme in algebraische Gleichungen) und der Infinitesimalrechnung. In der Bewertung dieser Innovationen gab es große Differenzen: Newton berief sich explizit auf die Autorität der Euklidischen Geometrie als Begründung für die konservative Form der Beweise in den Principia Mathematica, in denen er so weit als möglich einen Rückgriff auf analytische Geometrie und Infinitesimalrechnung vermied. In Lagranges Mechanique analytique andererseits finden sich keinerlei geometrische Diagramme mehr und die Newtonsche Mechanik wird ausschließlich in Form algebraischer Gleichungen präsentiert.
Der Aufsatz untersucht die Frage nach dem Verhältnis dieses radikalen Wandels in der theoretischen Methodologie der Mechanik zu den Vorstellungen der Akteure von antiker Wissenschaft und ihrer Autorität. Des weiteren verfolgt er die Entstehung eines Begriffs von antiker Wissenschaft als eines Anderen der modernen Wissenschaft und das Verhältnis dieses Begriffs zu einer Wissenschaftsgeschichte im modernen Sinne.
N° 472
John Christie (2015)
The subject of this essay concerns the role of chemistry during the Industrial Revolution in Britain, and as such its focus is upon"practical" or "applied" chemistry and its functional development within the rapidly industrializing circumstances of the town of Glasgow in the later 18th. and 19th. centuries.The earlier part of this period also witnessed the decades of the so-called Chemical Revolution, the developments in chemical science associated with Antoine Lavoisier and his French colleagues, initiated in the 1770's and gaining increasing acceptance from the mid-1780's onwards.
One theme of the essay is thus the form of relations holding between these "Two Revolutions". Were the advances in practical, industrial chemistry significantly derived from the new chemistry, and how, more generally, may such technical innovations be historically understood.? A second theme concerns the variety of locations and forms of industrialized chemical production which characterize the period in question, and a third is the diverse nature of chemical entrepreneurship exhibited by Glasgow's pre-eminent chemical industrialists.
Close attention is paid throughout to the chemical, industrial and social characteristics of specific Glaswegian sites, such as Tennant & Co.'s St. Rollox Works and the Macintosh family's Dunchatton Cudbear Works. The presence of Glasgow's commercial and educational institutions is also emphasized as significantly relevant for the social and intellectual formation of what became, by 1800, the first generation of industrial chemists in Glasgow. The essay concludes with further reflection upon the historiographical complexities attending our attempts to grasp the nature of economic, technical and scientific change during this revolutionary period.
N° 474
Natasa Bulatovic Bastien Saquet Marco Schlender Dirk Wintergrün Frank Sander (2015)
We investigate possible tools and approaches to develop a Digital Scrapbook, a virtual research environment inspired by the recursive nature of research for scholars where they can combine web and own resources into a new scholarly edition readily enabled for Open Access. Web resources are interlinked in the digital scrapbook by content capture and detail selection, rather than sole bookmark or link to resource URL, along with necessary accompanying metadata. We analyse several open source and commercial tools, with special focus on a Scrapbook-X Firefox Add-On, in order to match to desired Digital Scrapbook features. We further address the wider requirement context for development of such Digital Scrapbook environment, discussing both technical and user experience dimensions. We conclude with a recommendation on how to approach the development and operation of a Digital Scrapbook environment.
N° 471
Manfred Laubichler Jürgen Renn (2015)
The two papers in this preprint provide a framework for analyzing the history of knowledge from the perspective of extended evolution, a conceptual framework that analyzes evolutionary processes as transformations of extended regulatory network structures and is designed to apply to a whole range of phenomena, from genome and biological to cultural and technological evolution. All of these phenomena can be seen as a form of extended knowledge evolution.