News
MPIWG to Present New Tools at International Conference of Digital Archives and Digital Humanities (DADH) 2020
The Max Planck Institute for the History of Science (MPIWG) will be a featured international institution at the 11th International Conference of Digital Archives and Digital Humanities (DADH), which is to take place virtually on December 1–4, 2020.
Several MPIWG research projects will hold workshops at the event on December 1:
LoGaRT (Local Gazetteers Research Tools)
CHMap (co-hosted with Shanghai Jiao Tong University, an MPIWG cooperation partner)
RISE (

Research Infrastructure for the Study of Eurasia)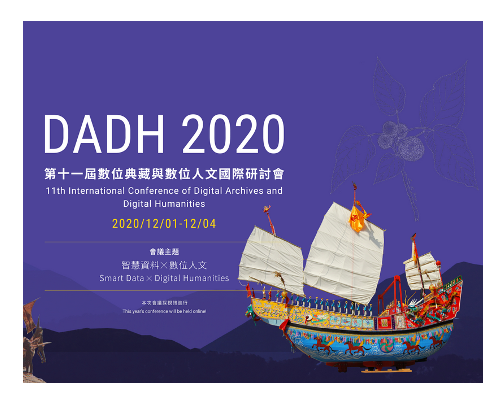 On December 3, 2020, MPIWG's Managing Director Dagmar Schäfer will also deliver a keynote on "From Digital to Humanities: Smart Data and the Role of the History of Science in Digital Humanities." 
Department III is an organizing partner of the DADH 2020 workshop series, with National Taiwan University's Research Center for Digital Humanities (an MPIWG cooperation partner) and National Chengchi University's Research Center for Chinese Cultural Subjectivity in Taiwan. 
The oldest and largest international conference on digital humanities in the Sinophone world, DADH uses its annual agenda to collaboratively investigate ways of integrating modern information technology into the exploration of the traditional humanities field, and to exceed the limitations in humanities research put in place by more conventional data and topics.