Discussion

Mar 27, 2020

00:05:17
History of Science ON CALL: Sabina Leonelli (in Italian)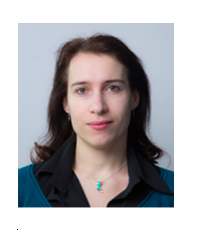 La storica e filosofa della scienza Sabina Leonelli apre il progetto History of Science ON CALL chiedendo:
Come spiegare l'enorme variazione nelle risposte politica ai dati e ai modelli scientifici usati per predire la diffusione del virus? 
Che cosa impariamo da questa situazione per il mio campo? 
Profilo: Sabina Leonelli
Sabina Leonelli é professore di filosofia e storia della scienza all'università di Exeter in Inghilterra (University of Exeter).  La sua ricerca si concentra sullo studio empirico delle pratiche di ricerca scientifica tramite archivi e documentazione storica, metodi etnografici provenienti dalla sociologia e antropologia della scienza, e collaborazione con scienziati. E' alumna del MPIWG Department II.