Discussion

Mar 24, 2020

00:05:05
History of Science ON CALL: Sabina Leonelli
Historian and philosopher of science Sabina Leonelli opens the History of Science ON CALL project, asking: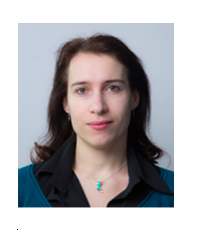 How should we understand the enormous variation in political responses to the evidence and models produced to predict the spread of infection?
What challenge does this raise for her research field?
What does this illuminate for her research field?
Profile: Sabina Leonelli
Sabina Leonelli is a historian and philosopher of science based at the University of Exeter. Her research is grounded on the empirical study of scientific practices as informed by historical research, ethnographic methods used in the social and anthropological studies of science and technology, and collaboration with practicing scientists. She is an alumna of MPIWG Department II.
About the History of Science ON CALL Project
History of Science ON CALL aggregates and amplifies two streams of information—Research and Education—relevant to crises, including chronic disasters. The Research stream consists of short-format video interviews while the Education stream seeks to aggregate and introduce known resources and materials—scholarship and teaching tools—in order to amplify their reach.