News
Research Group "Epistemes of Modern Acoustics" Publishes Special Issue of "Technology and Culture"
Jul 12, 2019

Institute News
Research Group "Epistemes of Modern Acoustics" has published the special issue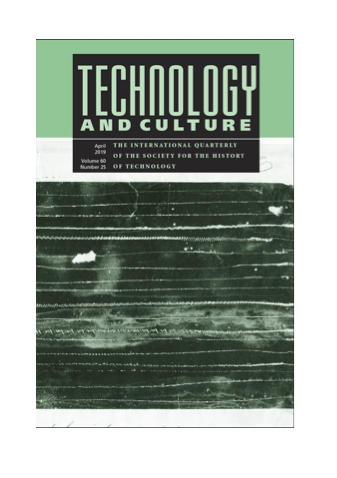 "Listening to the Archive: Sound Data in the Humanities and Sciences" in volume 60 of Technology and Culture. The volume includes contributions (co)authored by Carolyn Birdsall, Joeri Bruyninckx, Patrick Feaster, Xiaochang Li, Judy Kaplan, Julia Kursell, Rebecca Lemov, Mara Mills, and Viktoria Tkaczyk.
The special issue is one of the outcomes of an international workshop co-organised with Britta Lange and Jochen Hennig in 2016. One of the aims of this original event was to bring attention to the holdings of the Laut-Archiv (Sound Archive), currently located at the Humboldt University Berlin, and its critical reappraisal from the vantage point of the present.
The issue was realized with the organizational support of the "Epistemes of Modern Acoustics" group at the Max Planck Institute for the History of Science (especially Birgitta von Mallinckrodt and Kate Sturge), and kindly supported by the Humboldt University Berlin and the Amsterdam Centre for Cultural Heritage and Identity. The special issue includes QR codes to some of the archival materials discussed in the individual articles, which are also available on the Listening Archive.