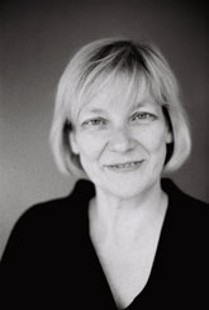 People
Martina Schlünder
Visiting Scholar

(Apr 2019-May 2021)

Dr. med., Postdoctoral Fellow, University of Toronto
Previously at the Institute September 2013–February 2015; affiliated September 2014–August 2016.
Martina Schlünder received her doctorate in the History of Medicine from the Charité, Universitätsmedizin-Berlin, having earlier been an MD practising psychiatry and neurology. She has been a Research Fellow at Justus Liebig University at Gießen funded by the German Research Council and at Ludwik Fleck Center/Collegium Helveticum ETH Zurich. She has worked as a Postdoctoral Fellow at the Max Planck Institute for the History of Science and as a Visiting Fellow at the Department for Social Studies of Medicine at McGill University in Montréal. From spring 2015 onwards she is working as a Marie Curie Fellow (funded by the European Commission) at the Technoscience Research Unit at the Women and Gender Studies Institute at University of Toronto.
Her research lies at the intersection of the History of Medicine and Science and Technology Studies, focusing on the history of biomedicine in the twentieth and twenty-first century with a specific interest on human-animal relationships, ambulant forms of knowledge in clinical reasoning, and the history of experience in clinical practices.