Series
Decolonization in Action

Decolonization in Action is a new podcast that interrogates decolonization in the arts, sciences, and beyond.

This podcast focuses on how decolonization is being put into action today. While calls for decolonizing science, education, and museums are becoming more prominent, knowledge practices of western academia and of present-day colonizing nation states remain largely unchanged. In conversation with historians,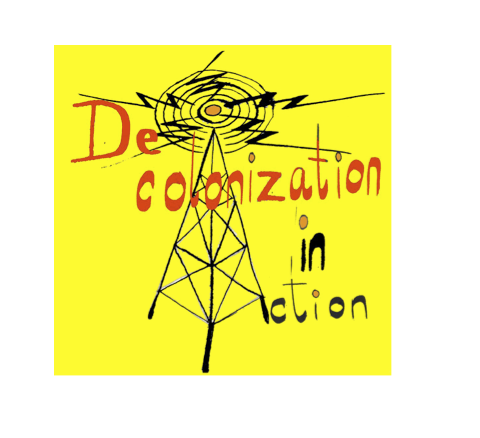 activists, artists, and curators, this podcast aims to unravel how decolonization is understood, and most importantly to give attention to how decolonization is being practiced today.
Episode 1, Part 1: Decolonizing Berlin
In part 1 of this inaugural episode, we invited Dr. Noa Ha and Prof. Dr. Tahani Nadim to discuss the relationship between German colonial history and Berlin—the metropole of that colonial past. We focus on Berlin's street names and the Natural History Museum as spaces of remembrance and resistance. In this episode we ask ourselves, in what ways does colonialism continue to shape Berlin institutions and the city of Berlin itself?
Team
Edna Bonhomme is an anti-colonial activist, herstorian, writer, curator, and educator. Edna earned a PhD in history/history of science at Princeton University and her/their work interrogates disease, gender, surveillance, and embodiment. Her/their multimedia pieces have appeared in gallery spaces in Prague and Vienna. As a Black queer feminist and postcolonial subject, her/their activism and projects are guided by diasporic futurisms, herbal healing, and bionic beings.
Kristyna Comer studies art history and cultural studies at Humboldt University in Berlin where her research focuses on public museum collections in Berlin and past and current demands for restitution, reparations, and repatriation.
Marianna Szczygielska is a feminist researcher and activist. She earned a PhD in gender studies at Central European University in Budapest. Marianna brings queer and anti-colonial approaches into reflection on human-animal relations and environmental change.
Location
Berlin, Germany