Event
Oct 18, 2022

Towards a New Model of EU-China Innovation Cooperation: Bridging Missing Links Between International University Collaboration and International Industry Collaboration
10:00 to 11:30

Lecture

Several Speakers
My lecture is based on a recent article of the same title that I have recently published in Technovation. In light of the shifting balance of challenges and opportunities presented by China to the EU, I propose a new model of EU-China cooperation in science, technology and innovation. The model requires bridging and hidden links between EU-China university collaboration and EU-China industry collaboration. Although the interviews on which my research is based were conducted during 2017-2018 before dramatic changes in EU-China relations took place, I used the best practices discovered from my empirical investigations to forecast a pragmatic and sustainable model of EU-China innovation cooperation. When developing the model, for instance, EU-China university collaboration could contribute to EU-China industry collaboration and, therefore, to the development of EU-China transnational university-industry co-innovation networks by: 1) Matching suitable industrial partners, 2) Building trust between them, 3) Giving industrial actors access to new resources, (4) enhancing the reputations of international companies in their cooperation countries, and (5) creating innovative business collaboration models.
Recommended Readings:
Cai, Y. (2022). Towards a new model of EU-China innovation cooperation: Bridging missing links between international university collaboration and international industry collaboration. Technovation. doi:10.1016/j.technovation.2022.102553
Biography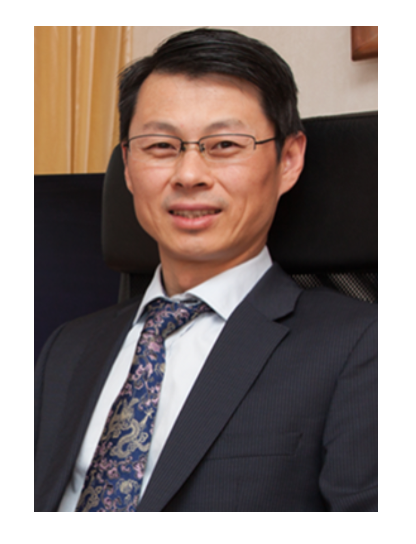 Dr. Yuzhuo Cai is Senior Lecturer and Adjunct Professor at the Higher Education Group (HEG), Faculty of Management and Business, Tampere University, Finland. He has been with the HEG for 20 years and was the Acting Professor of the unit from August 2013 to July 2014. He is the Director of Sino-Finnish Education Research Centre, a network organisation involving over 20 Chinese and Finnish universities, and the Deputy Director of Research Centre on Transnationalism and Transformation (TRANSIT), an interdisciplinary research centre spanning three faculties at Tampere University. He is also in the coordination group of Science, Technology and Innovation (STI) Research Network at Tampere University. His main interests are in higher education research and innovation studies, focusing on interactions between higher education and society. He has published over 100 peer-reviewed publications in these fields, including those in top/leading journals, such as Higher Education, Studies in Higher Education, The Review of Higher Education, Higher Education Policy, Journal of Higher Education Policy and Management, International Journal of Management Reviews, Technovation, Minerva, Science and Public Policy, European Planning Studies, Scientometrics and Sustainability.
Address
Boltzmannstr. 22, 14195 Berlin, Germany
Room
Main Conference Room & Online