Event
Oct 20, 2022

Rethinking Internationalization of Higher Education in Light of the Transition from Innovation Systems to Innovation Ecosystems
14:00 to 15:30

Colloquium
Against growing criticisms of the internationalisation of higher education (IoHE) that are dominated by Anglo-centric worldviews, there are emerging studies trying to reconsider the rationales behind IoHE, especially in terms of its relations with society. In such context, Brandenburg et al. (2019) proposed the concept of 'internationalisation of higher education for society' (IHES) to elaborate on how IoHE can make a meaningful contribution to society. This paper is continuing effort to further develop the concept by bringing in an outside-in perspective, which is absent in the current conceptualisation of IHES. Specifically, the outside-in perspective concerns the demands for IoHE arising from the societal transformations from innovation systems to innovation ecosystems. The rethinking of IoHE in this paper focuses on answering the three research questions: 1) What new requirements do the social transformations (from innovation systems to innovation ecosystems) put forward to IoHE? 2) How can universities' internationalisation activities better facilitate the development of innovation ecosystems that represent future society? 3) How to rethink the rationales or logics of IoHE? The questions are approached using the conceptual research methods by Jaakkola (2020).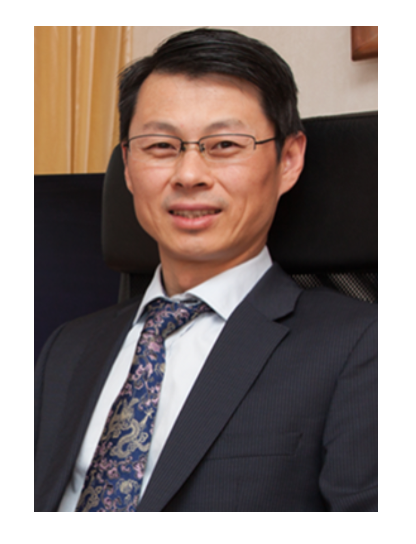 Biography
Dr. Yuzhuo Cai is Senior Lecturer and Adjunct Professor at the Higher Education Group (HEG), Faculty of Management and Business, Tampere University, Finland. He has been with the HEG for 20 years and was the Acting Professor of the unit from August 2013 to July 2014. He is the Director of Sino-Finnish Education Research Centre, a network organisation involving over 20 Chinese and Finnish universities, and the Deputy Director of Research Centre on Transnationalism and Transformation (TRANSIT), an interdisciplinary research centre spanning three faculties at Tampere University. He is also in the coordination group of Science, Technology and Innovation (STI) Research Tampere Network and the coordination group of Think Tank for China, SGroup Universities in Europe. He is Editor-in-Chief of Triple Helix, Co-Editor of Journal of Studies in International Education and Topic Editor of Sustainability. His main interests are in higher education research and innovation studies, focusing on interactions between higher education and society. He has published around 150 peer-reviewed publications in these fields, including those in top/leading journals, such as Higher Education, Studies in Higher Education, International Journal of Management Reviews, Technovation, Minerva, Science and Public Policy, European Planning Studies and Scientometrics.
Address
MPIWG, Boltzmannstraße 22, 14195 Berlin, Germany
Contact and Registration
For further information about the LMRG Colloquium series, specific session or registration (a limited number of places are available), please contact Dieu Linh Bui Dao.
About This Series
The LMRG Colloquium is a venue for members and guests of the Lise Meitner Research Group, "China in the Global System of Science," to share work in progress on an ongoing basis. It is an opportunity to raise questions, discuss methodological challenges, or get feedback on preliminary conclusions. We aim to create a supportive atmosphere that combines rigorous criticism with genuine curiosity.