Event
Mar 27-29, 2019

Non-Empirical Physics from a Historical Perspective
The Research Group on Historical Epistemology of the Final Theory Program is hosting a workshop on "Non-Empirical Physics from a Historical Perspective" that will take place on March 27–29. 
The workshop will examine the historical roots of the debate surrounding the status of string theory as a legitimate scientific theory and, more generally, the role of empirical data has played, and ought to play, in fundamental physics. Attached is a preliminary program of the event for your convenience.
Schedule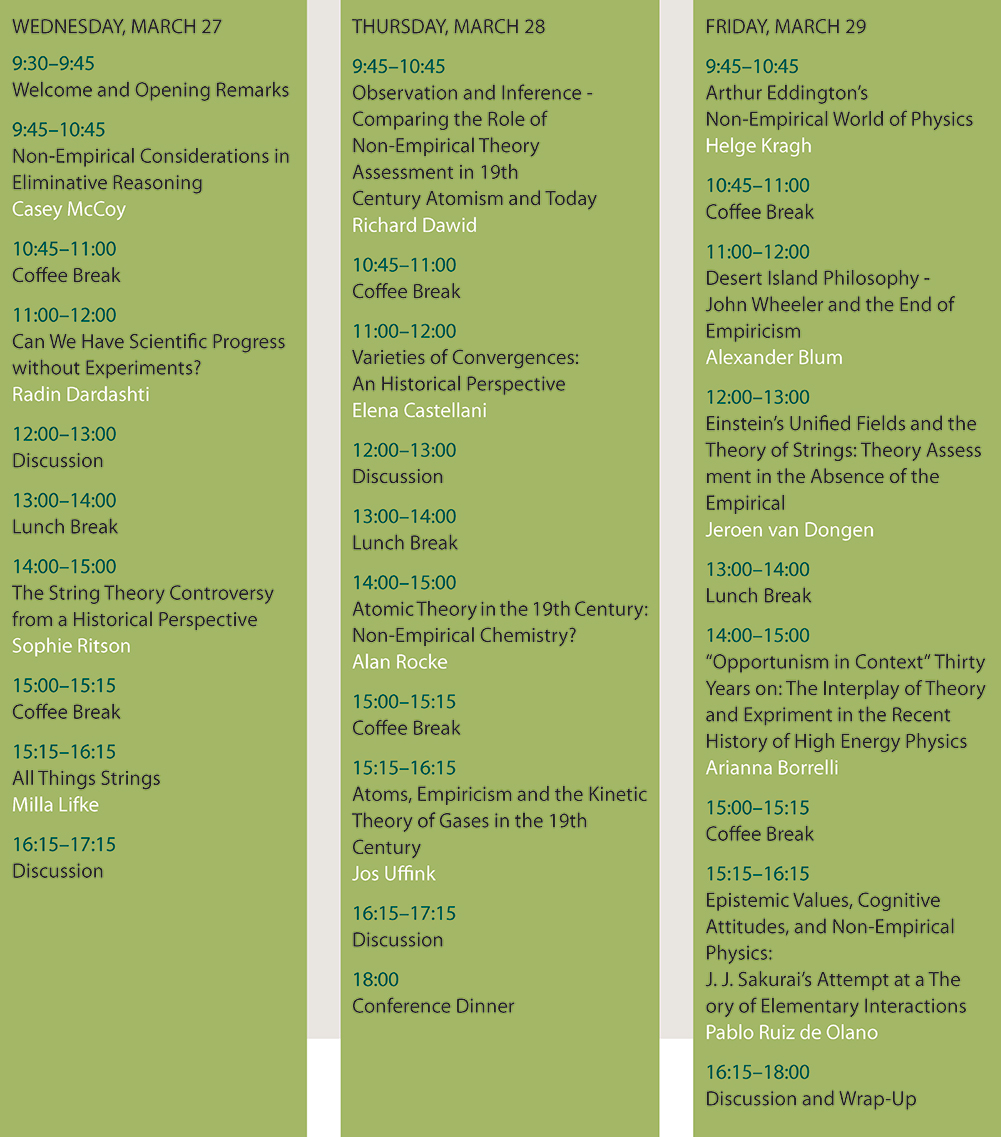 Address
MPIWG, Harnackstraße 5, 14195 Berlin, Germany
Room
Villa, Room V005/Seminar Room
Contact and Registration
All members of the Institute are cordially invited to attend any of the talks. We would kindly ask those interested in joining us on all three days of the event, however, to please register by sending an e-mail to officeblum@mpiwg-berlin.mpg.de before February 28.