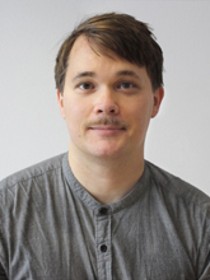 People
Marten Söderblom Saarela
Postdoctoral Fellow

(Sep 2018-Aug 2019)
I received my PhD from Princeton University in 2015, and hold an MA in Sinology from the School of Oriental and African Studies. I am a historian of late imperial China, interested in the cultural and intellectual history of language. In addition to my current project on Manchu, a continuation of my dissertation work, I'm working on a few other projects of varying on scope on linguistic matters in China and beyond.
I use LaTeX for as much of my writing as possible. To increase its use within the humanities, and East Asian studies in particular, I have written a Guide to LaTeX for East Asianists. The guide was last updated in 2012, and many important issues are not covered, or are covered inadequately. One day I will update it. In the meantime, I'm making the current version available here.
Projects
No projects were found for this scholar.
Selected Publications
Söderblom Saarela, M. (2018). 'Shooting characters': a phonological game and its uses in late imperial China. Journal of the American Oriental Society, 138(2), 327-359.

Read More
Söderblom Saarela, M. (2017). Mandarin over Manchu: court-sponsored Qing lexicography and its subversion in Korea and Japan. Harvard Journal of Asiatic Studies, 77(2), 363-406.

Read More
Söderblom Saarela, M. (2016). Alphabets avant la lettre: phonographic experiments in late imperial China. Twentieth-Century China, 41(3), 234-257. doi:10.1080/15215385.2016.1205789.

Read More
Söderblom Saarela, M. (2014). Shape and sound: organizing dictionaries in late Imperial China. Dictionaries: Journal of the Dictionary Society of North America, 35, 187-208.

Read More
Digital Humanities
Language