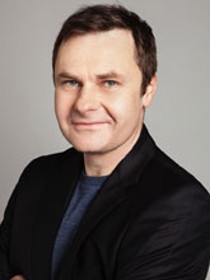 Alumni
Dominic Olariu
Visiting Scholar

(Jan 2016-Mar 2016)

Dr. phil.

Dominic Olariu graduated in history of art, philosophy and medieval Latin at the University of Cologone, and earned his PhD in history of art at both the École des Hautes Études en Sciences Sociales in Paris and the Staatliche Hochschule für Gestaltung in Karlsruhe. He held a three-year fellowship at the Research Training Group "Image. Body. Medium. An Anthropological Perspective" in Karlsruhe, was member of the scientific network "Power of the Face. Busts, Images of the Head and of the Body in the Medieval Period and Early Modern Times" and was twice visiting professor at the Heinich-Heine University in Düsseldorf at the History of Art Dept. He held teaching positions in art history at the Heinich-Heine University in Düsseldorf, the Kunstakademie in Düsseldorf, the University of Burgundy in Dijon, and the Philipps University in Marburg.
Current research concerns plant illustrations and the arising of botany in the period of transition from medieval traditions to the scholarly discourse of Early Modern Europe. Therefore, it takes into account both hand painted and printed herbals. At the crossing point of medicine, botany and visual arts, they allow understanding the structuring and organizing of botanical knowledge as well as the relationship between the artistic and scientific domain.
Projects
No current projects were found for this scholar.
Pressure on Plants. Herb Impressions as Epistemic Images on the Cusp of the Early Modern Period