Urs Schoepflin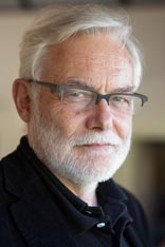 Former head of the library
Residence:
September 1, 1994 to September 30, 2015
Selected publications:
Schoepflin, U. (2013). Towards a new model research library for the history of science.
Read more
Schoepflin, U., & Rieger, S. (2011). Research and Publishing in the Humanities: an Open Access Infrastructure. Talk presented at Transliteration and Transfiguration of Cultural Traditions: archaeology, medical knowledge, art and sciences. Berlin. 2011-03-18 - 2011-03-19.
Read more
Schmidgen, H., & Schoepflin, U. (Eds.). (2011). Hans-Jörg Rheinberger: a bibliography [Part 1: chronological; Part 2: by publication type]. Berlin: Max-Planck-Institut für Wissenschaftsgeschichte.
Read more
Badino, M., Borrelli, A., Büttner, J., Castagnetti, G., Hoffmann, D., Joas, C., Kant, H., Lehner, C., Renn, J., Rieger, S., Schirrmacher, A., Schoepflin, U., & Wazeck, M. (Eds.). (2008). Max Planck: Revolutionär wider Willen; eine kleine Geschichte der Quantentheorie und ihres Begründers; [eine Ausstellung der Max-Planck-Gesellschaft in Zusammenarbeit mit dem Deutschen Technikmuseum Berlin anläßlich des 150. Geburtstages von Max Planck, 26.4.-5.10.2008]. Heidelberg: Spektrum der Wissenschaft Verlagsges.
Read more
Rieger, S., & Schoepflin, U. (2007). 'European Cultural Heritage Online' (ECHO) - eine Forschungsinfrastruktur für die Geisteswissenschaften. Kunstchronik, 60(11), 510-513. Retrieved from http://edoc.mpg.de/get.epl?fid=46066&did=352067&ver=0.
Read more
Presentations
Retreat, Forschungsprogramm Geschichte der Max-Planck-Gesellschaft, Berlin 9. Juli 2015
Forschungsprogramm Geschichte der Max-Planck-Gesellschaft - Digitalisierungsstrategie und Softwareentwicklung (with Felix Lange)
ERTC Council, Max Planck Institute for the History of Science, June 10, 2015
Digitization, Open Access, and Library Services
Max Planck Institute for the History of Science, Berlin, December 9, 2014
Academic Publishing, Open Access, Copyrights, Publications Agreements, and Other Issues
Rijksmuseum, Amsterdam, May 9, 2014
Max Planck Institute for the History of Science - 

Digitization Projects and Standards
Universität Bonn, 24. April 2014
Digitalisierung und Erschließung von mongolischem Kulturerbe:
 eine Kooperation
des Max-Planck-Instituts für Wissenschaftsgeschichte 
und der Mongolischen Akademie der Wissenschaften
Contact
Max Planck Institute for the History of Science 
Boltzmannstraße 22 
14195 Berlin 
Germany
Publications