Bu Yun Chen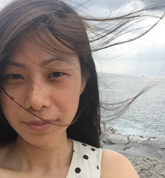 Visiting Scholars are established scholars, as evidenced by significant publications and broad academic experience, spending a fixed term as guests at the MPIWG for research purposes. They may be externally funded or receive a Research Fellowship from the MPIWG.
PhD, Assistant Professor of History, Swarthmore College
Residence:
September 1, 2016 to August 31, 2018
Profile
BuYun Chen is a cultural historian who specializes in the material culture of premodern China. She received her PhD from Columbia University in 2013. Her research seeks to understand how the circulation of objects shaped the formation of knowledge and practice, both local and global. She has recently completed a manuscript, developed from her dissertation, on the history of how clothing, its makers, wearers, and critics, became the moving parts of a burgeoning fashion system in the Tang dynasty (618-907). Tentatively titled, Dressing for the Times: Silk and Fashion in Tang Dynasty China, it brings together visual and archeological materials and the textual archive to illustrate how the visibility, visuality, and tactility of female bodies and garments formed the bedrock of fashionable Tang society. Her current project investigates the history of bingata, a textile technique that originated in the Ryûkyû Kingdom (modern-day Okinawa), and its connections to the circulation of raw materials and finished products in the east and southeast Asian trading world.
Contact
Max Planck Institute for the History of Science 
Boltzmannstraße 22 
14195 Berlin 
Germany
Publications