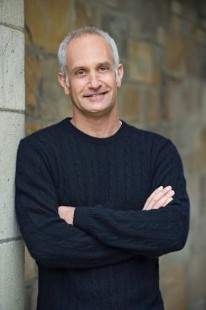 Alumni
Perrin Selcer
Visiting Scholar

(Jun 2017)

PhD, Assistant Professor, Department of History and Program in the Environment, University of Michigan

Perrin Selcer is an Assistant Professor in the History Department and Program in the Environment at the University of Michigan where he teaches courses on STS, environmental history, and world history. His doctoral research, undertaken in the History and Sociology of Science Department at the University of Pennsylvania, was supported by the US Social Science Research Council and won the Best Dissertation Award from the Forum for the History of the Human Sciences.
A National Science Foundation award supported the expansion of that research into a monograph tentatively titled Science for a World Community: The United Nations and the Postwar Origins of the Global Environment, forthcoming in 2018 from Columbia University Press. This project combines Perrin's two central interests: the relationship between the human and environmental sciences and the politics of scale. He has published several articles exploring these themes, including "Fabricating Unity: The FAO-UNESCO Soil Map of the World" in Historical Social Research (2015) and "Beyond the Cephalic Index: Negotiating Politics to Produce Unesco's Scientific Statements on Race" in Current Anthropology (2012).
Projects
No current projects were found for this scholar.