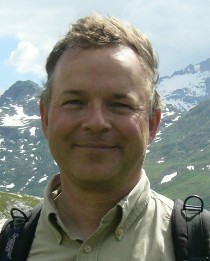 People
Klaus Vogel
Visiting Scholar

(Feb 2021-Jan 2023)

Dr. phil., Kapitän

Klaus Vogel is a historian and merchant marine captain. He studied history, philosophy, and economics in Göttingen, Bielefeld, and Paris (EHESS) from 1983 to 1988 and received his PhD at the Georg-August-Universität Göttingen for "Sphaera terrae: Das mittelalterliche Bild der Erde und die kosmographische Revolution" (1995). He was a researcher at the MPIWG in Berlin (1995/96), a holder of a Feodor-Lynen Scholarship (Alexander von Humboldt Foundation) at the University La Sapienza/German Historical Institute in Rome (1996/97), a researcher at the Max Planck Institute for History in Göttingen (1997–2000), and a lecturer at the University of Göttingen (1998–2001) and the Technische Universität Berlin (2012/13). He was editor of the Pirckheimer Jahrbuch for Renaissance- und Humanismusforschung (1995–2000) and founder (with Manfred Cierpka) and coordinator of the Göttinger Arbeitskreis für interdisziplinäre Gewaltforschung (1995–2001). As Visiting Scholar at MPIWG from 2012 to 2014, he participated in the Sphaera Working Group.
Klaus began his nautical career as a cadet and nautical assistant on commercial cargo ships in 1974/75 and 1977/78 with Hapag-Lloyd, studied at the Hochschule für Nautik Bremen where he received his nautical diploma in 1981, and worked as nautical officer from 1981 to 1983. He returned to sea in 2000 and worked on ocean-going container vessels for Claus Peter Offen Shipping Company (Hamburg) where he was promoted to captain in 2005. He continued as captain with Hapag-Lloyd AG (Hamburg) from 2007 to 2015 and with Reederei F. Laeisz (Hamburg/Rostock) from 2017 until 2020.
He is the founder (in 2015 with Sophie Beau et al.), rescue coordinator (2016/17), and honorary president (since 2017) of SOS Mediterranee, a civil European rescue organization for the Mediterranean Sea which operates the rescue vessels Aquarius (2016–18) and Ocean Viking (since 2019). For more information, see Klaus Vogel, Tous sont vivants. Témoignage (with Valérie Péronnet). Paris: Les Arènes, 2017.
Publications
Vogel, Klaus A. (2016): "Fra' Mauro über den Raum außerhalb der Karte. Die Grenzen geographischen Wissens und die Rückseite der Ökumene". In: Venezia e la nuova oikoumene. Cartografia del Quattrocento / Venedig und die neue Oikoumene. Kartographie im 15. Jahrhundert, ed. Ingrid Baumgärtner, Piero Falchetta. Viella: Centro Tedesco di Studi Veneziani (Venetiana 17), p. 115–129.
Vogel, Klaus A. (2006): "Cosmography" and "European Expansion and Self-Definition". In: Early Modern Science, ed. Katharine Park, Lorraine Daston. Cambridge: Cambridge University Press (The Cambridge History of Science, vol. 3: Early Modern Science), p. 469–496 and 818–839.
Vogel, Klaus A. (1995): "Sphaera terrae. Das mittelalterliche Bild der Erde und die kosmographische Revolution". Online publication: http://hdl.handle.net/11858/00-1735-0000-0022-5D5F-5 (ediss.uni-goettingen.de)
Vogel, Klaus A. (1993): "Das Problem der relativen Lage von Erd- und Wassersphäre im Mittelalter und die kosmographische Revolution". In: Mitteilungen der Österreichischen Gesellschaft für Wissenschaftsgeschichte vol. 13, p. 103–143.
Vogel, Klaus A. (1992): "Amerigo Vespucci und die Humanisten in Wien. Die Rezeption der geographischen Entdeckungen und der Streit zwischen Joachim Vadian und Johannes Camers über die Irrtümer der Klassiker". In: Die Folgen der Entdeckungsreisen für Europa, ed. Stephan Füssel. Nürnberg: Hans Carl (Pirckheimer-Jahrbuch vol. 7), p. 53–104.
Projects
No projects were found for this scholar.
Presentations, Talks, & Teaching Activities
Human & Social Sciences
Natural Philosophy
Observation & Experiment
Practical Knowledge
Text Culture
Transnational