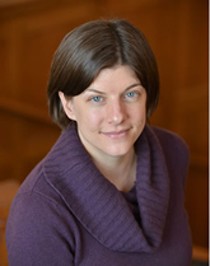 Alumni
Joy Rohde
Visiting Scholar

(Jun 2017)

PhD, Assistant Professor of Public Policy, Assistant Professor of History, University of Michigan

Joy Rohde is an Assistant Professor at the Gerald R. Ford School of Public Policy at the University of Michigan. She also holds appointments in the Science, Technology, and Society Program and the Department of History. Her research examines the relationship between the social sciences and US national security interests since World War II.
Joy's first book, Armed with Expertise: The Militarization of American Social Research during the Cold War (Cornell University Press, 2013), investigated the Cold War origins and contemporary consequences of Pentagon social research contracting for national security. Prior to joining the Ford School, Joy was an Assistant Professor of history at Trinity University. She has held fellowships from the Miller Center of Public Affairs and the American Academy of Arts and Sciences. She received her PhD in History and Sociology of Science from the University of Pennsylvania and her BA in Anthropology from the University of Chicago.
Projects
No current projects were found for this scholar.
The Cybernetic State: Social Science, Information Technology, and American Government, 1955–1985