Event
Oct 20, 2022

The Theoretical Development of the Triple Helix Model of Innovation and Its Application in Research on China
14:00 to 15:30

Colloquium
My lecture tries to provide a brief yet comprehensive view of the theoretical development of the Triple Helix model of innovation. First, I will clarify what is the Triple Helix model in terms of its core rationales and distinct features. Second, I will discuss critiques of the Triple Helix model and recent improvements in theorising the Triple Helix model. Finally, I will introduce the neo-Triple Helix model of innovation ecosystems that I have recently proposed in an article published in the Triple Helix journal. When presenting each aspect, I will also demonstrate how to apply the Triple Helix model in research on science, technology and innovation development by taking China as an example.
Recommended Readings
Cai, Y. (2022). Neo-Triple Helix Model of Innovation Ecosystems: Integrating Triple, Quadruple and Quintuple Helix Models. Triple Helix, 1-31. doi:10.1163/21971927-bja10029
Cai, Y., & Lattu, A. (2022). Triple Helix or Quadruple Helix: Which Model of Innovation to Choose for Empirical Studies? Minerva, 60(2), 257–280. doi:10.1007/s11024-021-09453-6
Cai, Y., & Amaral, M. (2021). The Triple Helix Model and the Future of Innovation: A Reflection on the Triple Helix Research Agenda. Triple Helix, 8(2), 217-229. doi:10.1163/21971927-12340004
Cai, Y., & Etzkowitz, H. (2020). Theorizing the Triple Helix model: Past, present, and future. Triple Helix, 7(2-3), 189-226. doi:10.1163/21971927-bja10003
Cai, Y., & Liu, C. (2020). The Role of University as Institutional Entrepreneur in Regional Innovation System: Towards an Analytical Framework. In M. T. Preto, A. Daniel, & A. Teixeira (Eds.), Examining the Role of Entrepreneurial Universities in Regional Development (pp. 133-155). Hershey PA: IGI Global.
Liu, C., & Cai, Y. (2018). Triple Helix Model and Institutional Logics in Shenzhen Special Economic Zone. Science and Public Policy, 45(2), 221-231. doi:10.1093/scipol/scx059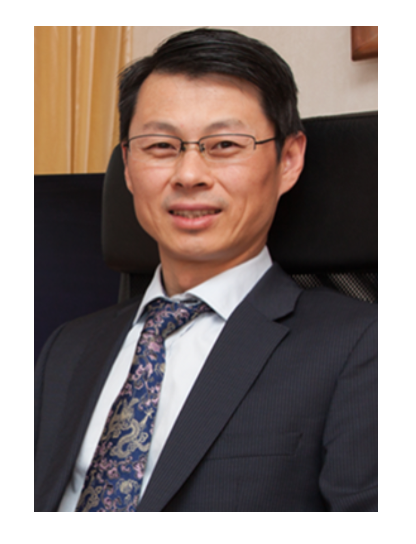 Biography
Dr. Yuzhuo Cai is Senior Lecturer and Adjunct Professor at the Higher Education Group (HEG), Faculty of Management and Business, Tampere University, Finland. He has been with the HEG for 20 years and was the Acting Professor of the unit from August 2013 to July 2014. He is the Director of Sino-Finnish Education Research Centre, a network organisation involving over 20 Chinese and Finnish universities, and the Deputy Director of Research Centre on Transnationalism and Transformation (TRANSIT), an interdisciplinary research centre spanning three faculties at Tampere University. He is also in the coordination group of Science, Technology and Innovation (STI) Research Network at Tampere University. His main interests are in higher education research and innovation studies, focusing on interactions between higher education and society. He has published over 100 peer-reviewed publications in these fields, including those in top/leading journals, such as Higher Education, Studies in Higher Education, The Review of Higher Education, Higher Education Policy, Journal of Higher Education Policy and Management, International Journal of Management Reviews, Technovation, Minerva, Science and Public Policy, European Planning Studies, Scientometrics and Sustainability.
Address
Boltzmannstraße 22, 14195 Berlin, Germany
Contact and Registration
For further information about the LMRG Colloquium series, specific session or registration (a limited number of places are available), please contact Dieu Linh Bui Dao.
About This Series
The LMRG Colloquium is a venue for members and guests of the Lise Meitner Research Group, "China in the Global System of Science," to share work in progress on an ongoing basis. It is an opportunity to raise questions, discuss methodological challenges, or get feedback on preliminary conclusions. We aim to create a supportive atmosphere that combines rigorous criticism with genuine curiosity.