Mirjam Brusius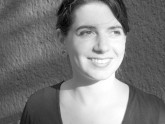 Postdoctoral research fellow
Residence:
September 1, 2012 to August 31, 2013
Profile
Mirjam Brusius is a historian of art and science working on a book project concerning the value of Middle Eastern archaeological objects during the transition period on their way to Europe when the finds seem to have no status. The project investigates the subsequent processes of canonization and decanonization these objects caused upon their arrival in the leading museums of the nineteenth century.

Further projects include a monograph on the scholarly mindset of the British pioneer of photography W.H.F. Talbot as well as articles on the history of photography in Iran and more widely in the Middle East. Her co-edited volume on Talbot was recently published by Yale University Press.

Mirjam holds a Masters in Art History from Humboldt-Universität in Berlin and a Ph.D. in History and Philosophy of Science from the University of Cambridge. Her doctoral thesis (supervised by Prof Simon Schaffer) explored Talbot's scientific interests and his role as an antiquarian in relation to his photographic achievements. As an AHRC collaborative doctoral award holder she also catalogued Talbot's notebooks at the British Library.

Prior to her fellowship at MPIWG, she was a Postdoctoral Fellow at the Kunsthistorisches Institut in Florenz - Max Planck Institute. She was recently awarded fellowships at Harvard University and the University of Oxford.

Presentations
College Art Association Annual Conference (session 'Photography in Doubt'), New York City
The doubtful user. W.H.F. Talbot's early attempts to advance photography (with Chitra Ramalingam)
Indian-European Advanced Research Network, Research Group on Museums and History, Workshop on the Comparative History of Museums in India and Europe, India International Centre, Delhi
Statement on 'ownership vs. custodianship'
Photography and its Origins, Symposium, Rutgers University
Talbot's notes. Revisiting the origins of photography in the light of a wider Victorian archive
Transnationale Museumsgeschichte 1750-1940, Technische Universität Berlin
Der Nahe Osten im Depot. Assyrische Museumsobjekte als kulturelle Herausforderung im Viktorianischen England
Iran colloquium, Yale University
The back and forth of photography. Naser al Din Shah and images of transmission between 19th century Europe and Qajar Iran
DFG Emmy Noether-Nachwuchsgruppe 'Kosmos/Ornatus. Ornamente in Persien und Frankreich um 1400 im Vergleich', Freie Universität Berlin
New light on the manuscript page. Persian 'Muraqqa' and the arrival of photography in Qajar Iran
Cultures of Curating: Curatorial Practices and the Production of
Meaning c. 1650-2000 (session co-organizer), University of Lincoln
Objects on the threshold. Curators around 1850 and the new arrival of objects from Mesopotamia in Londo
Association of Art Historians Conference, Open University
Early Photography in Qajar Iran. Writing the history of photography between miniature painting and Western technocracy
Forschungskolloqium zur Geschichte des Wissens, Humboldt-Universität zu Berlin
Objekte ohne Status: Gescheiterte Kanonisierungsprozesse nahöstlicher Museumsobjekte in europäischen Sammlungen des 19. Jahrhunderts
Tehran 50 – Archaeology and the practice of identity modelling in Iran and Germany in the light of coeval international relations, International Colloquium, Pergamon Museum Berlin
Constructing Persia through the camera's lens. Histories of early photographic documentation in Qajar Iran
Photography and Cinematography in Qajar Era Iran, University of St Andrews
Image problems: Photographic (self-)representations of Persia by Nasser Al-Din Shah and European travelling artists in the mid 19th century
British Society for the History of Science Annual Conference, University of Exeter
Objects without status – pictures without purpose. The organisation and visualisation of Middle Eastern archaeological findings in 19th century Europe
6th European Spring School in History of Science and Popularization, Maó (Menorca)
Objects without status – pictures without purpose. The organisation and visualisation of Middle Eastern archaeological findings in 19th century Europe
Cabinet of Natural History, University of Cambridge
"Map of Turkey, a flexible hat, pencils, and the Talbotype": Travelling artists in mid-19th century archaeological expeditions to the Middle East
William Henry Fox Talbot: Beyond photography, Centre for Research in the Arts, Social Sciences and Humanities (Crassh), University of Cambridge
Preserving the Forgotten: Talbot and the Antique
Workshop "Knowledge and Visual Culture", Centro de Ciencias Humanas y Sociales, Madrid
Making objects mobile. Photography in Aby Warburg's Mnemosyne Atlas
Gallery Talks, Exhibition: Points of View: Capturing the 19th Century in Photographs, The British Library
"A Useful Tool for the Sciences?" Fox Talbot and the invention of photography
Lunchtime talk, Department of the Middle East, The British Museum
Photography and Decipherment. Talbot and Fenton at the British Museum around 1850
Paris Photo Conference, Carrousel du Louvre, Paris
Persia, Photography and Prestige. Nasser Al-Din Shah (r. 1848-1896) and the early advancement of a new medium in the Middle East
History of Science Society 2009 Annual Meeting Phoenix, AZ
W.H.F. Talbot and Roger Fenton at the British Museum. Photographs as Proxy in 19th-century Assyriology
The Royal Society, Lecture Series Autumn 2009 (Victorian Science), London
Photographing ancient Mesopotamia: Talbot, Fenton and the British Museum
Multiplying the Visual in the Nineteenth Century, Columbia University, New York
Representations in a triple sense – Talbot's photographs of a plaster cast of 'Patroclus'
Natural Dialogues, Art, Science, & Material Culture, Yale Center for British Art, New Haven
'Useful, good and beautiful' – William Henry Fox Talbot's invention of the Calotype: a new art and a scientific breakthrough
Teaching activities
Humboldt-Universität zu Berlin (Institut für Kulturwissenschaft)
Lost in Transnation. Reiseziele, Präfixe und Tendenzen einer global ausgerichteten historischen Geisteswissenschaft
University of Cambridge (Department of History and Philosophy of Science)
Undergraduate supervisor in History of Science, Scientific Images Discussion Group (Organizer), "German Therapy" (Tutor)
Humboldt-Universität zu Berlin (Institut für Kunst- und Bildgeschichte)
Seminar "William Henry Fox Talbot. Photographie, Wissenschaft und Universalgelehrtentum im 19. Jahrhundert"
University of Cambridge (Department of History of Art)
B.A. dissertation supervisor
Sotheby's Institute London
Guest lecturer in History of Photography
Contact
Max Planck Institute for the History of Science 
Boltzmannstraße 22 
14195 Berlin 
Germany
Projects
Publications