Elena Serrano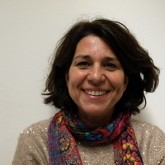 Research Scholars are early career scholars who have ordinarily already had at least one postdoctoral fellowship or equivalent academic experience. This is the equivalent of an entry-level academic position (e.g. assistant professor in North America, Lecturer in the United Kingdom, Maître de conférences in France). These scholars carry considerable responsibilities (no more than 30% of their time) within their research unit.
Residence:
November 9, 2015 to September 30, 2019
Profile
Elena works in the Spanish world from Middle Ages to the Enlightenment. She obtained her Ph.D. in the Universidad Autònoma de Barcelona (2012); she has been a Postdoctoral Fellow in Department II and she is now a Research Scholar in Department I. She currently works on three projects at the institute: Convivencia: From Iberian to Global Dynamics;  Domesticating Air; and Saving Babies: Women Paper Technologies for Knowing in the Madrid Foundling House (1790-1808). The latter is part of the Institute Working Group: Working with Paper: Gendered Practices in the History of Knowledge.
Her dissertation Science for Women in the Spanish Enlightenment was awarded with the Premio Extraordinario de Doctorado of the Universidad Autónoma de Barcelona. In 2012, she was awarded a fellowship from the Chemical Heritage Foundation for three-months tenure at the Beckman Center for the History of Chemistry (Philadelphia).
Two manuscripts are currently in progress: "Keeping Memory: Paper technologies for knowing in the Madrid Foundling House (1795–1808)" and "Experimenting for the public good: women and the making of useful knowledge in enlightened Spain (1787–1808)."
Selected publications
Serrano, E. (2017). Spreading the revolution: Guyton's fumigating machine in Spain; politics, technology, and material culture (1796-1808). In L. L. Roberts, & S. Werret (Eds.), Compound histories: materials, governance, and production, 1760-1840 (pp. 106-130). Leiden: Brill. doi:10.1163/9789004325562_006.
Read more
Serrano, E. (2014). Making oeconomic people: the Spanisch 'Magazine of agriculture and arts for Parish Rectors' (1797-1808). History and Technology, 30(3), 149-176. doi:10.1080/07341512.2014.988424.
Read more
Serrano, E. (2013). Chemistry in the city: the scientific role of female societies in late eighteenth-century Madrid. Ambix, 60(2), 139-159. doi:10.1179/0002698013Z.00000000026.
Read more
Serrano, E. (2012). The Spectacle de la nature in eighteenth-century Spain: From French households to Spanish workshops.
Read more
Presentations
Berlin Social Science Center (WZB), Berlin, Germany.
Presentation to the Workshop "Health, Well-Being, and Subsistence in the History of Socioeconomic Rights, Duties and Obligations" – "Making Citizens During the Spanish Epidemics of Yellow Fevers: Guyton's Fumigating Machine in Napoleonic Times."
7th Conference of the European Society for the History of Science (ESHS), Prague, Czech Republic.
Organization of a Symposium "Domesticating Air: The Politics, Techniques, and Material Culture of Breathing Safely"; Presentation of "Spreading the Revolution. Guyton de Morveau Fumigating Machine in Spain."
Workshop "Working with Paper: Gendered Practices in the History of Knowledge," Max Planck Institute for the History of Science, Berlin, Germany.
Presentation of "Counting babies: the Madrid Foundling House as an Oeconomic House (1795-1820)". First of a series of meetings within the MPIWG writing group "Working with Paper: Gendered Practices in the History of Knowledge."
Contact
Max Planck Institute for the History of Science 
Boltzmannstraße 22 
14195 Berlin 
Germany
Projects
Publications
Curriculum Vitae