Dagmar Schäfer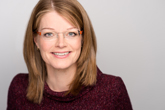 Dr., Professor, TU Berlin, FU Berlin, Shanghai Jiao Tong University
Residence:
since April 1, 2013
Profile
Dagmar Schäfer's main interest is the history and sociology of technology of China, focusing on the paradigms configuring the discourse on technological development, past and present. She has published widely on the Premodern history of China (Song-Ming) and technology, materiality, the processes and structures that lead to varying knowledge systems, and the changing role of artefacts—texts, objects, and spaces—in the creation, diffusion, and use of scientific and technological knowledge. Her monograph The Crafting of the 10,000 Things (University of Chicago Press, 2011) won the History of Science Society: Pfizer Award in 2012 and the Association for Asian Studies: Joseph Levenson Prize (Pre-1900) in 2013. Her current research focus is the historical dynamics of concept formation, situations, and experiences of action through which actors have explored, handled and explained their physical, social, and individual worlds.
Dagmar Schäfer is Honorary Professor, History of Technology, Technical University, Berlin; Adjunct Professor, Institute of Sinology, Freie Universität, Berlin; and Guest Professor, School of History and Culture of Science, Shanghai Jiao Tong University. She received her doctorate from the University of Würzburg as well as her habilitation in the history of China and science. She has worked and studied at the University of Zhejiang PR China, Beijing University PR China, Hsinchu University RoChina, the University of Pennsylvania U.S.A. and the University of Manchester U.K. among others.
Selected publications:
Schäfer, D. (2017). China und Japan. In M. Sommer, S. Müller-Wille, & C. Reinhardt (Eds.), Handbuch Wissenschaftsgeschichte (pp. 166-177). Stuttgart: Metzler.
Read more
Song, J.-O., & Schäfer, D. (2017). Interpreting the collection and display of contemporary science in Chinese museums as a reflection of science in society. In A. Boyle, & J.-G. Hagmann (Eds.), Challenging collections: approaches to the heritage of recent science and technology (pp. 88-102). Washington, D.C.: Smithsonian Institution Scholarly Press.
Read more
Schäfer, D. (2017). Knowledge by design - architecture and Jade models during the Qianlong 乾隆 reign (1735–1796). In M. Valleriani (Ed.), The structures of practical knowledge (pp. 271-286). Cham: Springer.
Read more
Schäfer, D. (2017). Science in the pre-modern East. In I. R. Morus (Ed.), The Oxford illustrated history of science (pp. 108-142). Oxford: Oxford University Press.
Read more
Schäfer, D. (2017). Thinking in many tongues: language(s) and late Imperial China's science. Isis, 108(3), 621-628. doi:10.1086/694332.
Read more
Presentations
ENIUGH Congress, Budapest, Hungary
Panel: "Empires, Exchange and Civilizational Connectivity in Eurasia"
Renmin University, Beijing, China
Keynote address: Politics and Scientific Change in Dynastic China, at Knowing Nature: The Changing Foundations of Environmental Knowledge,
Columbia University, New York, USA
Dynastic Knowledge and the Knowledge of Dynasties: Politics and the History of Scientific Change in China
Princeton University, USA
A Cosmos of Silkworms: Textiles and Knowledge Of Nature From 12th-14th Century China
Contact
Max Planck Institute for the History of Science 
Boltzmannstraße 22 
14195 Berlin 
Germany
Publications
Curriculum Vitae