Robert Casties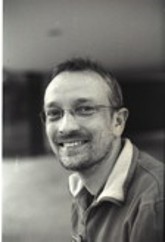 Research Scholars are early career scholars who have ordinarily already had at least one postdoctoral fellowship or equivalent academic experience. This is the equivalent of an entry-level academic position (e.g. assistant professor in North America, Lecturer in the United Kingdom, Maître de conférences in France). These scholars carry considerable responsibilities (no more than 30% of their time) within their research unit.
Residence:
since January 1, 2002
Profile
Robert Casties joined the MPIWG in 2002. He is a member of the Institute's Research IT Group and a Research Scholar of Department 2.
Selected publications
Graßhoff, G., Casties, R., & Nickelsen, K. (2000). Zur Theorie des Experiments: Überlegungen am Beispiel der Entdeckung des Harnstoffzyklus. Bern: Univ. Bern.
Read more
Contact
Max Planck Institute for the History of Science 
Boltzmannstraße 22 
14195 Berlin 
Germany
Publications