Anne Kathrin Overbeck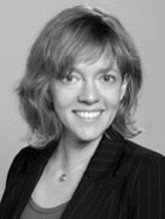 Research Scholars are early career scholars who have ordinarily already had at least one postdoctoral fellowship or equivalent academic experience. This is the equivalent of an entry-level academic position (e.g. assistant professor in North America, Lecturer in the United Kingdom, Maître de conférences in France). These scholars carry considerable responsibilities (no more than 30% of their time) within their research unit.
Residence:
March 15, 2017 to May 31, 2019
Profile
Anne Overbeck joined the Research Program on the History of the Max Planck Society (GMPG) in 2017. She studied American Studies and Contemporary History in Tübingen, Münster, and at Yale University in the USA. Following a traineeship at the LWL-Museum for Industrial Heritage in Dortmund, she joined the Institute for Museum Research at the Stiftung Preußischer Kulturbesitz in Berlin. There she worked for several projects of the European digital cultural heritage platform Europeana. As part of the GMPG Research Program, Anne is responsible for harmonizing digitization processes, and coordinates external partners in close cooperation with the participating members of the MPG.
Presentations
Berliner Herbsttreffen zur Museumsdokumentation, Deutscher Museumsbund, Berlin
"Europeana Inside–oder wie es leichter wird, Daten an Europeana zu liefern"
EVA Conference "Elektronische Medien & Kunst, Kultur, Historie" Stiftung Preußischer Kulturbesitz, Berlin
"Europeana Inside, Europeana Fashion and AthenaPlus" auf der EVA Tagung "Elektronische Medien & Kunst, Kultur, Historie," Stiftung Preußischer Kulturbesitz, Berlin 2013.
Conference "Refocusing the Modern American Family," Westfälische Wilhelms-Universität Münster
"The Mass of Ignorant Negroes Still Breeds Disastrously: The Debate on Birth Control for African Americans in the 1920s and 1930s"
Conference "Exhibiting Europe. The Development of European Narratives in Museums, Collections, and Exhibitions" Intercultural Museum, Oslo, Norway
"Is Everything That Moves a European? Chances and Risks of Using a Biographical Approach to Display Abstract Phenomena"
Conference "Going Global: Internationalization Pathways for Family Firms during the 19th and 20th Centuries," German Historical Institute (GHI), Washington, DC
"Two Countries, One Home, One Occupation: The Success of Italian Ice-Cream Makers as a Family Business in Germany, 1900–today"
Contact
Max Planck Institute for the History of Science 
Boltzmannstraße 22 
14195 Berlin 
Germany
Publications
Related Material